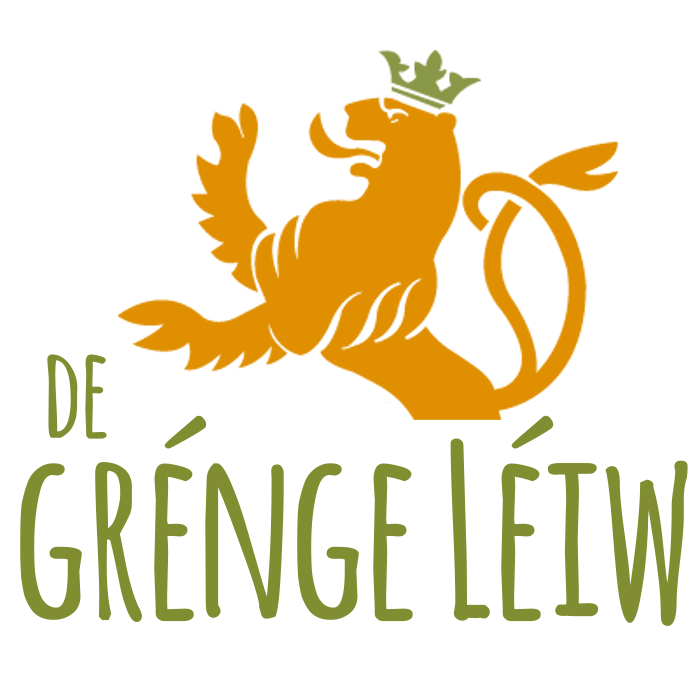 Interview mam/with Sven Mühlen, 'de Grénge Léiw'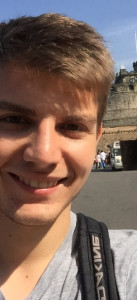 Zanter wéini liefs du vegan? Gouf et en ausschlaggebende Moment?
Ech liewe säit Abrëll 2014 vegan. Ech hat deemools eng 'vegan challenge' matgemaach, bei där et drëms gaang ass, einfach mol en Mount op Déiereprodukter ze verzichten. Wéi déi 30 Deeg ëm waren, sinn ech einfach beim Veganismus bliwwen ouni et ze mierken. Am Virfeld hat ech mech vill doriwwer informéiert, wéi ee sech dann am gesondsten erniert, an iergendwann daucht dann do och de Veganismus op. Ganz iwwerzeegt war ech am Ufank net, dofir war dee Challenge perfekt! Ech konnt ganz ouni Drock experimentéieren a kucken, ob dat eppes fir mech ass.
De 'Grénge Léiw' ass e super Numm, wéi bass du dorop komm?
Wéi ech vegan gi sinn, hunn ech fonnt, datt net vill Hëllef speziell fir Lëtzebuerg existéiert. Natierlech gëtt et d'Vegan Society Luxembourg, mä ech informéiere mech ëmmer gären op e puer Plazen. Praktesch Informatioune fir Lëtzebuerg hunn ech iwwerhaapt net fonnt – wat kafen ech wou? Wéi eng Marke sinn ok? Wou kann ech eppes iesse goen? Wéi ech mech bis agelieft hat, hunn ech mech dozou entschloss, de Grénge Léiw ze grënnen an esou Leit, déi wéi ech nach nei am vegane Liewe sinn, ze hëllefen.

Op den Numm sinn ech ganz houfreg. Et ass wierklech e klenge Geniestreech, dee mir enges Nuets komm ass, wou et eigentlech scho vill ze spéit war fir nach wakereg ze sinn.
Op wat bass du am meeschten houfreg wat de Projet betrëfft?
Et hunn elo schonn e puer Leit mech ugeschriwwen, fir mir Merci ze soen, a si hu mer gezielt, datt de Projet hinne vill gehollef huet, déi éischt Schréck ze maachen. Op esou e Feedback sinn ech ganz houfreg, wëll e weist, datt ech schonn iergendwéi eppes richteg gemaach hunn. Allgemeng ass déi ganz Communautéit vum Grénge Léiw super! D'Atmosphär ass ganz relax an d'Leit traue sech ze diskutéieren, ouni datt et grouss Streidereie ginn.
Hues du nach aner Iddien oder Projete fir d'Zukunft?
Ech schaffen un dësem Projet souzesoen als Hobby niewebäi vu mengem Studium. Ech sinn am Ausland op der Uni an doduerch net esou oft zu Lëtzebuerg selwer. Fir e lokal-spezifesche Projet wéi de Grénge Léiw ass dat natierlech net evident an ech kann zur Zäit leider net esou vill um Projet schaffen, wéi ech dat gäre wéilt. Ech hoffen, datt de Grénge Léiw an Zukunft weider Succès wäert hunn. Ech spillen och mam Gedanken eppes z'organiséieren, wou ee sech perséinlech ka gesinn a kenneléieren, eppes wéi e Brunch oder e Picknick.
Du studéiers also? Wat méchs du soss am Liewe wanns du net grad als 'Grénge Léiw' ënnerwee bass?
Zur Zäit maachen ech mäin Bachelor an der englescher Literatur am schéine Schottland. Dat hëlt scho vill Zäit. Viru kuerzem hunn ech och ugefangen, a Yoga-Coursen ze goen. Ech hat eng Zäitche mam Gedanke gespillt an hu mech dunn endlech gerappt a mech ageschriwwen. Et deet mir iwwerhaapt net leed, ech hätt et sollen éischter maachen!
Wéi géings du déi vegan Zeen hei am Land beschreiwen? 
Ech mengen d'Lëtzebuerger sinn allgemeng e bëssen zeréckhalend, wat dat Thema betrëfft. Déi meescht interesséiert et net esou richteg oder wëllen net zwéngend eppes änneren. Déi Leit, déi awer vegan liewen, sinn alleguer ganz monter Leit, motivéiert a mat positive Gedanken ënnerwee. Ech mengen et gëtt vill Potential zu Lëtzebuerg fir déi vegan Zeen an et dauchen och ëmmer méi Optiounen op. An e puer Joer wärt de Veganer hoffentlech genau sou 'normal' sinn wéi de Vegetarier.
Wat wënschs du dir datt ännert?
Ech géing et gutt fannen, wa vill méi Leit géifen Interessi fir d'Thema opbréngen an dann och net nëmmen driwwer schwätzen, mä och eppes ëmsetzen. Och wann et just eppes klenges ass, wéi zum Beispill just nach 1 oder 2 mol an der Woch Fleesch z'iessen. Et sinn déi kleng Schréck, déi duerno zu eppes Groussem féieren.
Vu weem géings du nächste Mount hei gär en Interview liesen?
Als nächst géif ech hei gäre vun der ALPA héieren, wëll si gutt Aarbecht vollbréngen an ech mengen, datt si eventuell ville Leit net wierklech bekannt sinn.
Since when are you vegan? Has there been a special moment that made you change your mind?
I have been vegan since April 2014. It all started when I participated in a 'vegan challenge' during which I tried to abstain from any kind of animal products for a month. When those 30 days passed I simply stayed vegan without realising. Before all of this I did a lot of research on how to eat healthy and at some point veganism caught my eye. I wasn't entirely convinced at first and that's why the challenge was perfect for me! It allowed me to experience what it means to live a vegan lifestyle without any pressure.
How come you created your website and how did you find the name 'De grénge Léiw' (which means 'the green lion' the lion being a Luxembourg national symbol)?
When I became vegan there wasn't any sort of guide or insider tips specifically tailored for Luxembourg. Of course the Vegan Society Luxembourg publishes a fair amount of information but I always like to consult more than one source. Being a recent vegan, I had a lot of questions that I could not find answers for. What can I buy where? Which brands are safe? Where can I eat out? Once I got settled in I decided to create the 'green lion' and share the knowledge I had gathered with other people, who are new to veganism. I'm very proud of the name, which is a pun on one of Luxembourg's national symbols. They idea came to me one night, when it was far too late to be awake.
What are you most proud of as regards the Grénge Léiw?
I have had a couple of people write to me to say thank you and who told me how much my little project has helped them to make their first steps in the vegan world. I'm very proud of that kind of feedback as it shows that my work really can make a difference in other people's lives. The 'green lion' community is generally pretty awesome. People love to discuss and comment and we've not had any major disagreements.
Do you have other ideas for future projects?
I am working on this project in my spare time. Sadly, I'm not actually in Luxembourg for most of the year because I am studying abroad. This can be a hindrance to a local project like the 'green lion' and means that I cannot work on it as much as I would like. Nevertheless, I really hope that the project will continue to grow in the future. I am thinking about organising a meet-up, such as a brunch or a picnic, where we can get to know each other on a more personal level.
What do you do in life besides the 'Grénge Léiw'?
I am currently in Scotland working on a bachelor's degree in English literature which takes up a lot of time. Recently I started taking yoga classes. I've been toying with the idea for a while and eventually signed up for a class. I've been enjoying it greatly and regret not having done it earlier!
How would you describe the Luxembourg vegan community?
I believe that Luxembourgers are generally a bit reserved on that topic. Most people don't seem that interested in animal rights and don't want to change anything. Yet those people who have made the switch to veganism are all fantastic people with a positive outlook on life. I think there is a lot of opportunity to develop the vegan scene in Luxembourg. New places with vegan options keep sprouting up all over the country. Hopefully being vegan will be considered just as 'normal' as being vegetarian in a few year's time.
What would you like to change?
I would love it if people showed more interest in the topic and were also willing to actually make some changes in their life. Even something small such as reducing one's meat consumption to once or twice a week can make a difference and might just spark something bigger.
Who should I interview next month?
I'd like to read about ALPA next because they do a lot of good work but I suspect not many people actually know much about them.
Thank you, Sven!