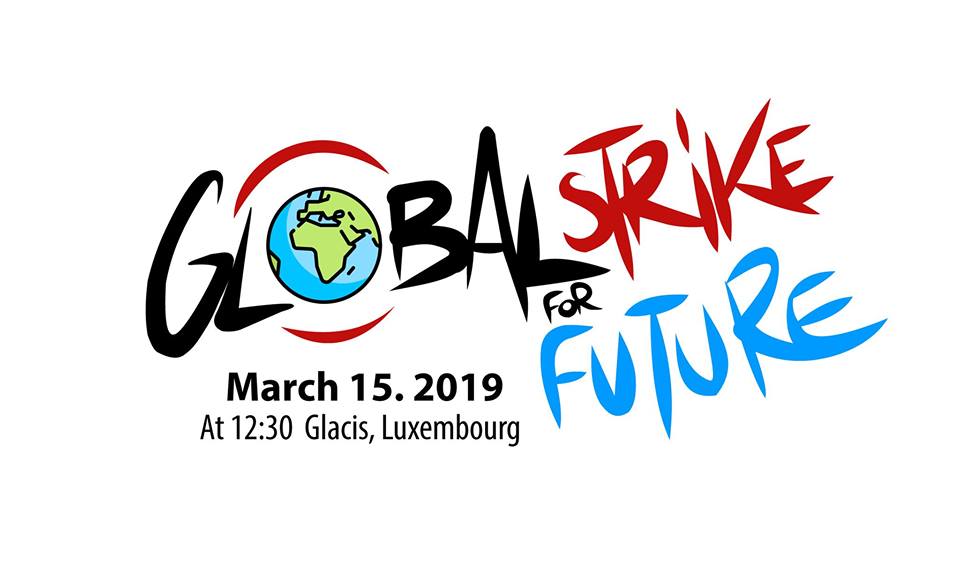 Students Global Strike For Climate- Luxembourg (15.03.2019)

« We have to understand what the older generation has dealt to us, what mess they have created that we have to clean up and live with. We have to make our voices heard ».
These are the words of Greta Thunberg, a 16-year-old girl who, since August 2018, is on strike and refuses to go to school to fight for her future. She demands social and climate justice. Why should we study, if no one is saving our future? We are already seeing the consequences of climate change every day and that is why we must take action!

Greta invites students from all over the world to go on an international strike on March 15 to fight for our future and show that we too have a voice! Luxembourg is a small country, but together we can give it a voice that will not be forgotten by those in power!

Like the United States, Belgium, Germany, Australia and many other countries, we want to mobilize! Together, by uniting, we can make a big change! We, high school students, students, young voiceless people, must get together for our future! We must take the adults by the hand, guide them and be heard, because it is our future that is at stake.

Brussels gathered 15,000 and 40,000 students on strike against political inaction in the face of global warming. And other cities in other countries like Berlin and Geneva have followed! Now it's our turn to mobilize!

The strike will start on March 15th 2019 at 10am and all schools will meet at the Glacis in Luxembourg-City at 12:30pm.