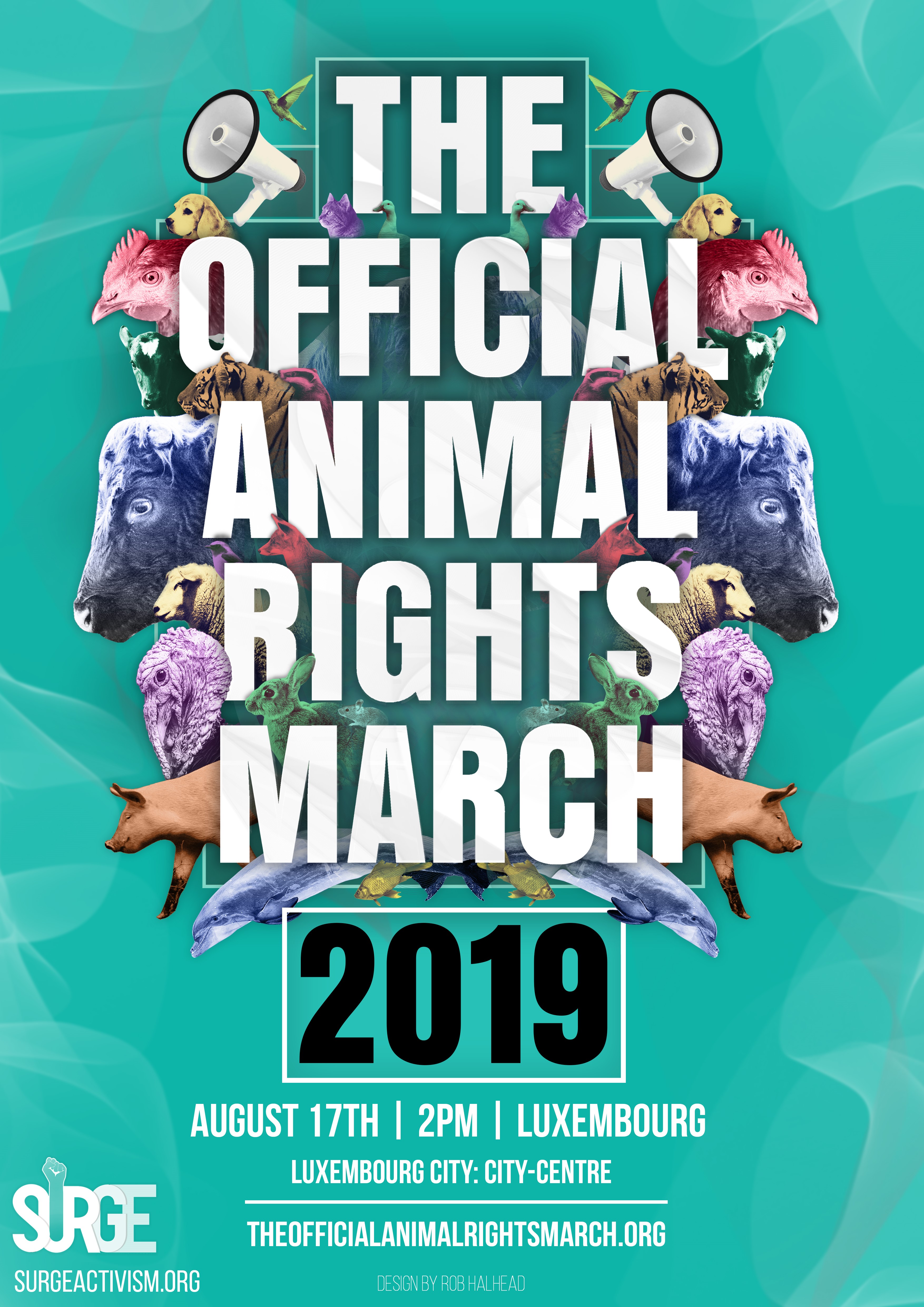 The Luxembourg Animal Rights March 2019
On the 17th of August, Animal Dignity is organizing the official Animal Rights March Luxembourg in Luxembourg City. The Official Animal Rights March is an annual animal rights march founded by UK animal rights organisation Surge. We will march for the billions of animals that die and suffer each day at the hands of humans as well as the impact that the production of 'animal products' has on Mother Earth and our climate.
We are meeting at 14h00 at the Monument National de la Solidarité Luxembourgeoise (6 Plateau du Saint-Esprit, 1475 Luxemburg). After a short briefing, we will march through the city to our final destination, the Knuedler, where we will arrive around 16h30-17h00. At the Knuedler, there will be music, speeches and entertainment.
Before the march officially starts, we are organizing a make-your-own-signs picnic event at the same place where the march starts. We will meet before the march to picnic and make signs together, get to know each other and make a lot of creative signs. We will bring some blank signs, markers, colors etc. but it would be great if you could bring some as well. As for the food, everybody should bring their own.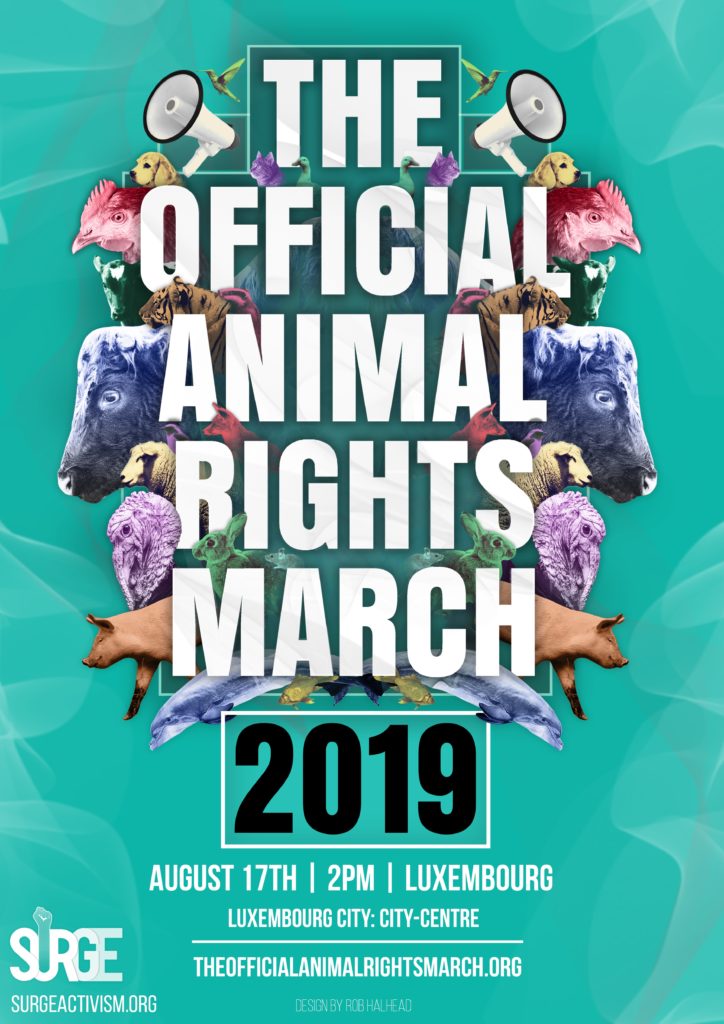 What you should bring:
-Signs: The slogans on them should be peaceful.
-A flower or candle: It would be great if everybody could bring a flower or a candle, we will lay them down throughout the city.
-Positive vibes and peace
-We will not tolerate any form of sexism, racism, homophobia, transphobia etc. at the march. The march should be peaceful and safe for everybody.
-Again, we insist that people refrain from insulting or directly attacking people, institutions or shops.
-Violence of any kind is not tolerated.